Thermal Transfer printing is a simple yet effective print technology used to print onto labels and flexible packaging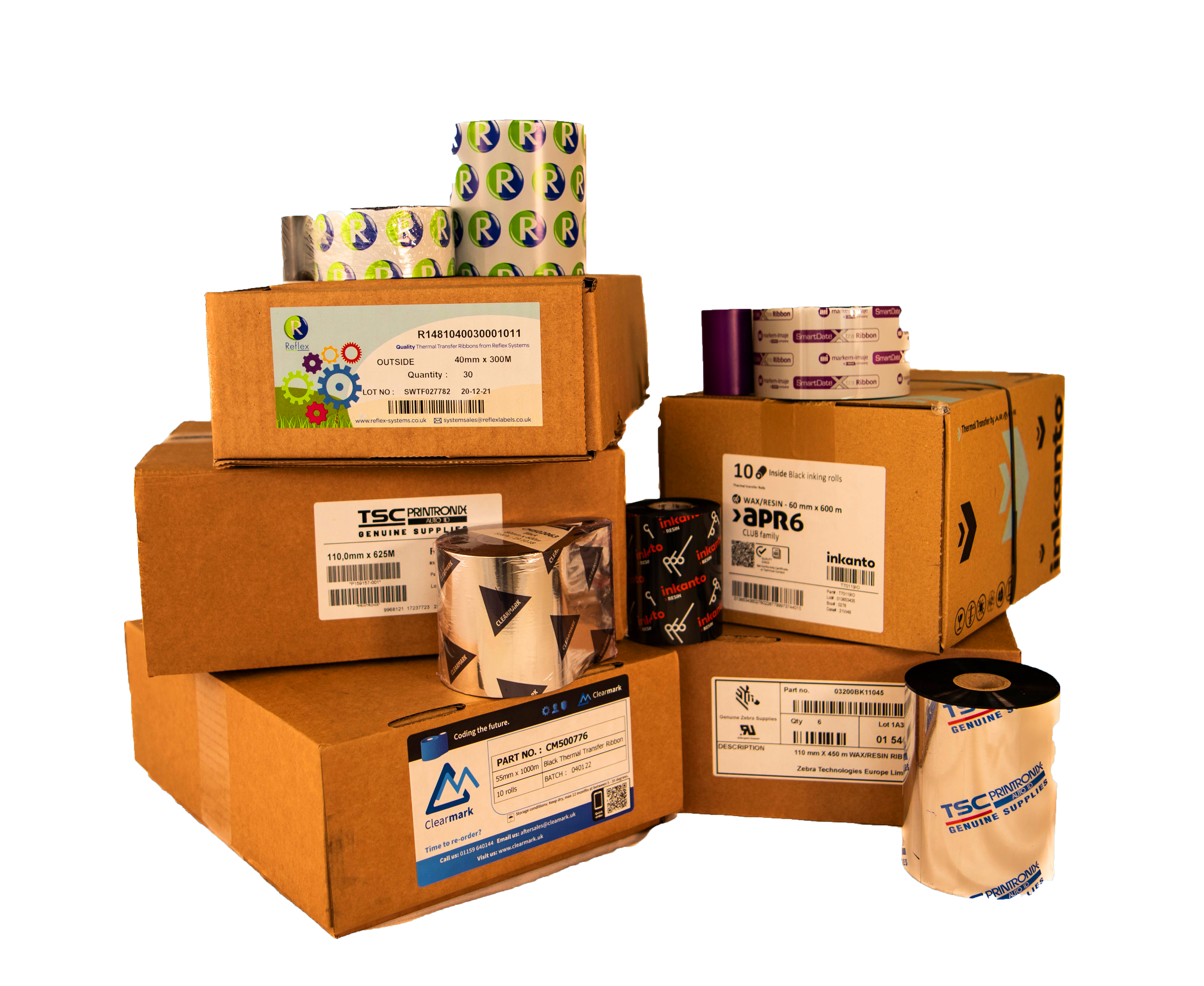 At Reflex Systems, we're proud to collaborate with leading thermal transfer ribbon manufacturers to deliver top-quality ribbons tailored to your unique needs. As both a supplier and partner to numerous label printer manufacturers, we're well-equipped to offer you a diverse range of genuine and compatible thermal ribbons to suit your specific requirements.
Are you ready to elevate your printing experience with our customized ribbon solutions? Don't hesitate to reach out! Our friendly and knowledgeable sales team is just a phone call or a click away, eager to provide you with honest and transparent advice.
Contact us today by giving us a call or simply fill out our 'Get in Touch' form, and let us guide you towards the ideal thermal transfer ribbon solution for your business. We're excited to help you enhance your printing capabilities!