Print and Apply Labelling Systems
Automatic print and apply label applicators for self-adhesive labels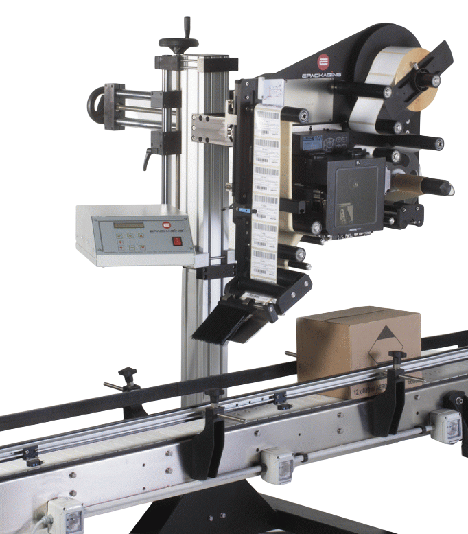 Our print and apply labellers are popular with our existing customers as they eliminate the need for offline printing and application.
Supported by our professional team of service engineers, our print and apply applicators come in a variety of shapes and sizes to suit all businesses and applications:
Pneumatic tamp, wipe-on with beak or front and rear side.
All of which will operate standalone or integrate with your production lines.
Pneumatic Tamp Print and Apply Label Applicator
Technical info
 
Application type
Pneumatic tamp
Label types
Plain or pre-printed

(top or side)

Variable speed (per min)
Subject to tests
Max. label widths
104mm, 168mm
Min. label widths
10mm
Max. label roll diameter
300mm
Product type
Parallel side or slightly irregular surfaces
Memory
Up to 50 recipes
Power supply
220 or 110v 50/60Hz
Optional items
Ultrasonic label sensor, pulse encoder, label level low warning, barcode reader, label presence sensor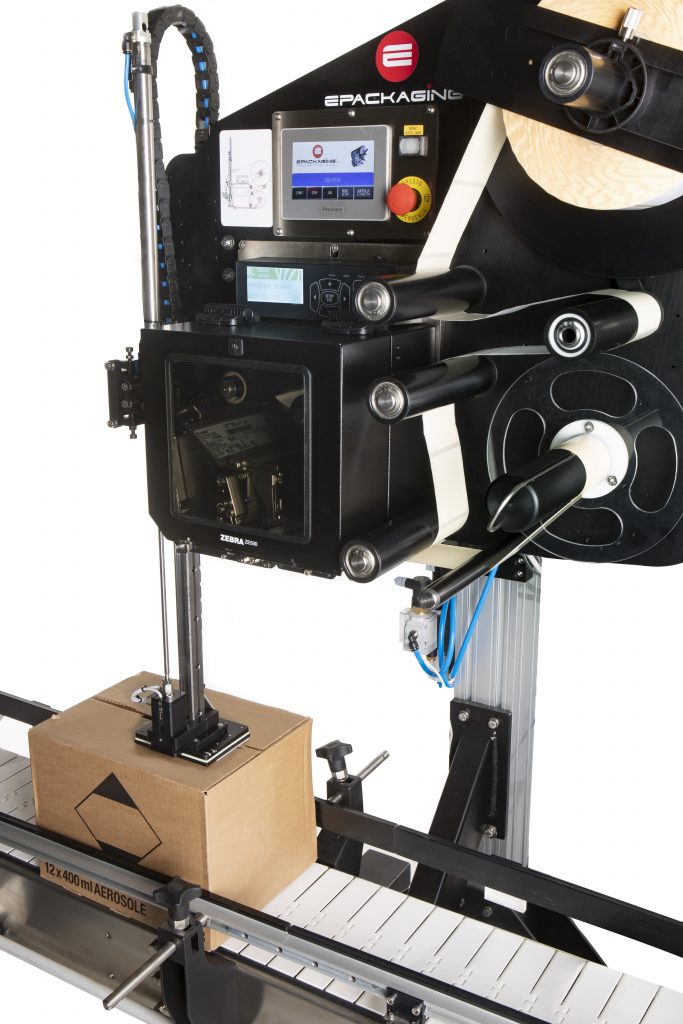 Wipe-on Print and Apply Label Applicator
Technical info
 
Application type
Wipe-on

(top or side)

Label types
Plain or pre-printed
Variable speed (per min)
0-30m
Max. label widths
104mm, 168mm
Min. label widths
10mm
Max. label roll diameter
300mm
Product type
Parallel side or slightly irregular surfaces
Memory
Up to 50 recipes
Power supply
220 or 110v 50/60Hz
Optional items
Ultrasonic label sensor, pulse encoder, label level low warning, barcode reader, label presence sensor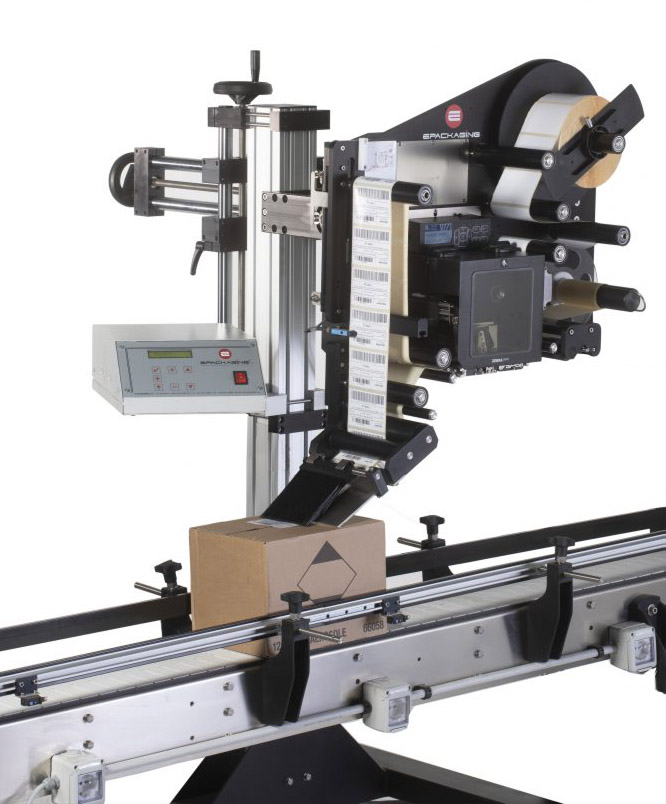 Front and Rear Side Label Applicator
Technical info
 
Application type
90° Pneumatic tamp
Label types
Plain or pre-printed

(front or rear)

Variable speed (per min)
Subject to tests
Max. label widths
104mm, 168mm
Min. label widths
10mm
Max. label roll diameter
300mm
Product type
Parallel side or slightly irregular surfaces
Memory
Up to 50 recipes
Power supply
220 or 110v 50/60Hz
Optional items
Ultrasonic label sensor, pulse encoder, label level low warning, barcode reader, label application presence sensor